Offering a huge inventory of winches – from electric to hydraulic, mounting kits, winch accessories, winch bumpers, and more!
Van Products carries a full line of winches – from ATV winches to hydraulic winches and more. Shop our selection of winches, and browse our huge inventory of mounting kits, winch accessories and more.
While most people think of winches with regards to rescue situations, winches also have a number of other applications – from towing another vehicle out of deep sand to boating, law enforcement and more.
Brands of Winches We Carry
At Van Products, we only sell our customers the best winches that the industry has to offer. Shop the following, trusted brands:
WARN

Mile Marker

ARB, T-Max

Smittybilt

And more
Winch Accessories for Your Truck or SUV
Shop for winches according to size, style or other features. We also offer a number of winch accessories, ranging from mounting kits to accessory kits, to winch covers, controllers and more.
For more information about the types of winches we offer, give us a call at: 919-238-4597. We'll be happy to upfit your vehicle(s) with a high quality winch!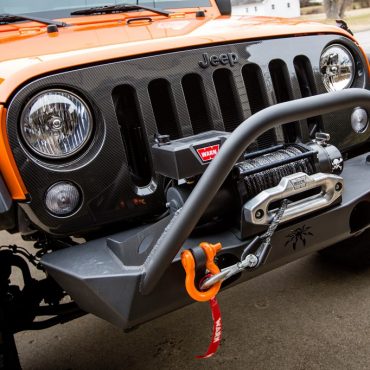 Van Products - Commercial Upfits