Brake Control Units for Commercial Vehicle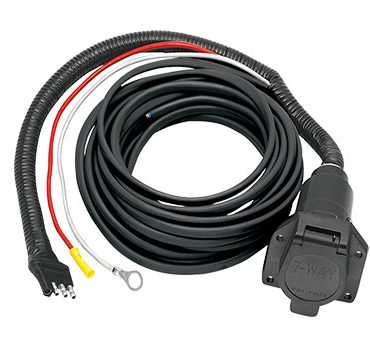 Often, you may find that your work requires you to tow a trailer. This might be to get heavy equipment to or from a jobsite or just to carry extra cargo that won't fit in your work vehicle.
No matter the reason, if you're towing a trailer, you also need to be using a commercial brake control unit. This unit will signal your trailer that it needs to stop when you brake your vehicle. That's incredibly important for your safety and for the safety of your cargo. At Van Products we'll help you find the perfect one to match your needs and your vehicle.
Affordable Pricing
You may have heard that buying a brake controller is expensive. However, that's not the case if you shop with us.
We're proud to offer some of the most affordable, yet still high-quality brake controllers on the market. If you let us know your budget, we'll even go over possible options with you. After all, great customer service and keeping our clients safe on the road is what we're all about.
Smooth Braking
While safety is the main and most important reason to invest in brake control units, you'll also appreciate the fact that they allow you to come to a smooth, easy stop every time. 
This not only leads to a more relaxed driving experience and reduced on-the-job stress, which can increase productivity, but it also prevents your cargo from shifting around excessively and potentially getting damaged. Our units even work in those instances when you have to brake very suddenly!
Haul What You Need
We understand that brake controllers vary greatly in the amount of weight they are equipped to work with. We also understand that different people have different needs. In your line of work, you may carry consistent loads, or you may have loads that vary in weight day to day or even load to load.
Thankfully, we have controllers that can handle all kinds of needs, including those that change regularly. Just tell us a bit about the cargo you carry and its weight, and we'll show you your best options.
Contact Us Today
We hope you can tell how committed we are to amazing customer service, whether you're buying a brake controller or upfitting your whole fleet. Experience it firsthand by contacting us today and letting us help you find your ideal brake control unit.
Van Products - Commercial Upfits