Invest in a Fire Extinguisher for Your Commercial Vehicle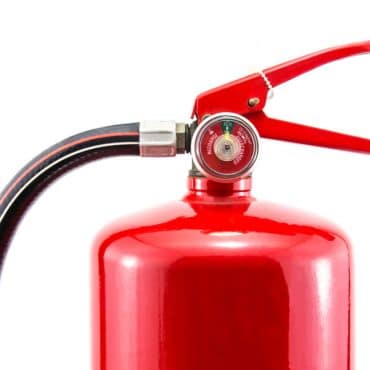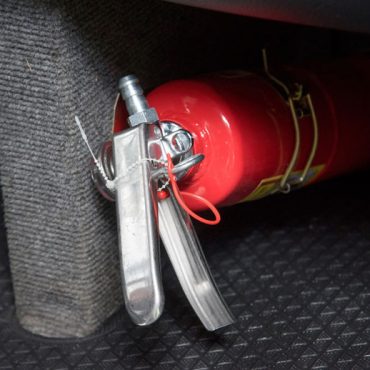 If you drive a commercial vehicle regularly, then you know the importance of keeping everything you need in your vehicle and within easy reach. Unfortunately, however, many people forget to include the most important thing of all in their list of necessities- a fire extinguisher.
If you do not currently have a vehicle fire extinguisher for your commercial van or truck, it's time to invest in one. Having a fire extinguisher on-hand and easily available could save a life. Plus, there are many other benefits to having fire protection at the ready.
Keep Problems from Progressing
Whenever fire is involved, situations often have a way of going from bad to much, much worse very quickly. That's because fire can spread easily and grows in scope and intensity at a very fast rate.
Having a fire extinguisher in your vehicle, however, can keep problems from getting worse. If an accident leads to a small vehicle fire, for example, you could put it out before there's a chance of major damage or injury. Or, if a fire occurs on a job-site, you could get it put out right away.
Having a vehicle fire extinguisher prepares you to tackle any problem and to keep the problem from getting out of control.
Demonstrate Preparedness 
When workers show up to a job, the main thing employers want to see is that they are professional and well-prepared. When you have a fire extinguisher in your work vehicle, you instantly send the message that you are both of these things.
Fire extinguishers show that you have thought ahead, that you're prepared for emergencies that may pop up, and that you put the welfare of people and their property high on your priority list. Sending the right message to customers is very important, and an in-vehicle fire extinguisher can help you to do just that.
Help Others
Fires can break out anywhere and at any moment.  And, when you have a fire extinguisher in your vehicle, you'll be prepared to help whenever and wherever a fire breaks out.
Maybe you'll see a motorist on the side of the road with a burning car. Hopefully, this will never happen to you, but if it does, don't you want to be prepared?
Being prepared enables you to do a great service to people. And, not only is helping others the right thing to do, but it can also go a long way toward boosting your business and its reputation.
Contact Van Products 
As you can see, there are many great reasons to invest in a vehicle fire extinguisher. 
Here at Van Products, we offer many different types of extinguishers, mounts for them, and other great protective accessories. 
We invite you to contact us today to learn more about our products and to find the perfect fire extinguisher and anything else you might need to keep your vehicle safe.
Van Products - Commercial Upfits