Protect your commercial vehicle and your business with GPS units and installation from Van Products.
Peace of Mind with GPS Units
Own a business? Know where your vehicle fleet is at all times with high quality GPS units from Van Products.
Besides knowing where your vehicles are, GPS units also guard against theft by helping you keep track of and protect valuables and equipment stored in your commercial vehicles. Installation of our GPS units is easy and can be done yourself or by one of our qualified team members.
GPS Units to Fit Your Budget
Being able to protect your business investment shouldn't cost a fortune. At Van Products, we offer affordable GPS solutions that fit a variety of budgets – from small businesses to large corporations. Speak to a Van Products team member today about the different types of GPS units we offer.
Track More Than You Think with GPS Units
Our customers use GPS units in a variety of ways, including vehicle tracking and asset management while on the job. For example, business owners may want to cut costs and reduce overhead by seeing how long it takes their drivers to complete a certain route. Factoring in traffic delays, accidents and whether or not their driver made other stops along the way, owners can increase revenue by mapping out more efficient routes.
The right GPS unit is out there, waiting for you. Need help selecting the right kind for your business? One of the skilled members of the Van Products team will be more than happy to upfit your vehicle with our top-of-the-line GPS tracking units.
Call today to find out more: 919-238-4597.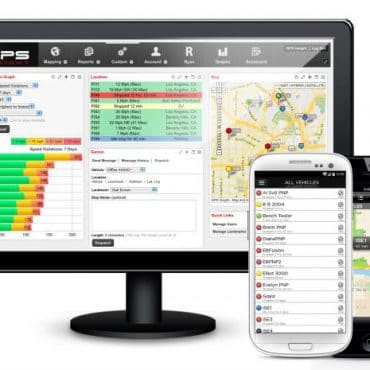 Van Products - Commercial Upfits