If you own a Dodge work vehicle, you undoubtedly find it extremely useful. However, there's a simple way to make it even more useful, and that's to add in a high quality tool box for your truck or van. And, when it comes to finding a great tool box, Dodge owners are in luck! Here at Van Products, we have a wide range of high quality, Dodge-compatible tool boxes to choose from.
Have What You Need On-Hand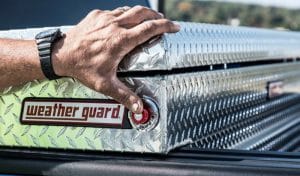 First things first, a Dodge tool box makes it easy to transport all of your most important tools to each and every job site. And, when your tool box is built right into your work vehicle, you'll never forget it again.
Even better yet, you'll be able to locate the tools you need in an instant. Forget scrambling around in the back of your vehicle and trying to remember where you put that one, must-have tool. Now, everything you need will be in one convenient, easily accessible location.
Protect Your Tools
As you probably know all too well, professional tools are expensive, and, if you're not careful, they can easily get damaged.
However, our tool boxes, as well as our other work van storage options, provide you with a safe, protective place for all your tools. Say good-bye to dings, dents, and other damage. Now, your tools can ride in safety at all times.
Add An Extra Layer of Security
Worried about your Dodge toolbox being secure? Don't be! Our tool boxes can be locked, which keeps your tools safe from potential thieves.
Plus, since our tool boxes are designed to actually attach to your vehicle, they can't easily be picked up and carted off somewhere. You'll feel confident and able to focus on the job at hand when you know your tools are protected.
Contact Us Today
As you can see, our tool boxes can make a world of difference for your Dodge work vehicle. If you'd like to learn more or are ready to make a purchase, contact us. We'll help you take your Dodge to the next level!