As a professional, your Mercedes vehicle is essential to getting your work done each and every day. So, why not make it even better for the type of work you do by adding in commercial upfits?
Here at Van Products, we specialize in all kinds of upfits, including great, high quality tool boxes. In fact, this simple upgrade is one of the best solutions to improve your working life.
After purchasing and installing a tool box, Mercedes owners often report several unforeseen benefits, which just goes to show how helpful our upfits can be!
Carry All Your Tools, All the Time
If you're like most people, then your working life is at least somewhat unpredictable. You might, for example, bring several tools to a job site, only to discover that there are one or two more you need.
With a Mercedes tool box, you can always be prepared by bringing every tool to every single jobsite. Our tool boxes make it convenient to carry everything along with you, rather than just taking the items you think you need.
Prepare for the unexpected, reduce wasted time, and always appear professional and ready to tackle any job or circumstance with a fully-stocked tool box.
Secure Your Tools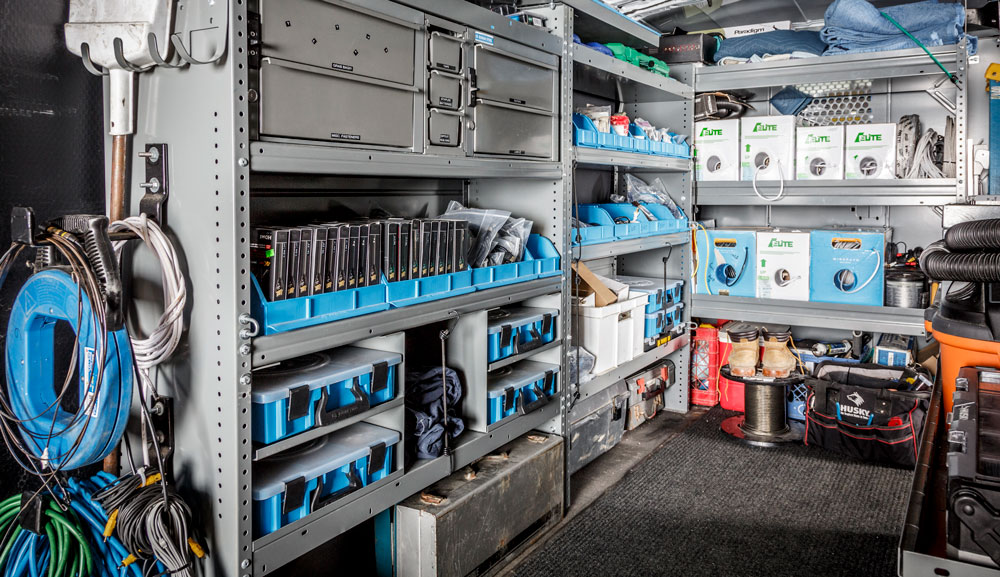 All of our work van storage options are designed with safety in mind. So, how, exactly, does a tool box promote safety?
Well, for one thing, when your tools are secured, rather than just bouncing around in the back of your vehicle, they'll never go flying in the event of an accident or a hard brake.
Not only does this keep you, your crew, and your Mercedes work van protected, but it also protects your tools. Tools are expensive, so why risk having them become dented or damaged? Instead, lock them up securely in one of our tool boxes.
Get and Stay Organized
Finally, a Mercedes toolbox is wonderful for helping you to get and stay organized, especially when combined with our other storage options, such as shelves and bins.
When your tools have a designated "home," you'll always be able to locate them, even at a moment's notice. Not only does this save time and energy, but it also presents a professional, polished image to your clients.
Contact Us Today
As you can see, we've got what it takes to get your van organized and ready to take on any challenge! To learn more about our tool boxes and other great upfits, contact us today. We look forward to serving you!