Upfitting Your Chevrolet Vehicle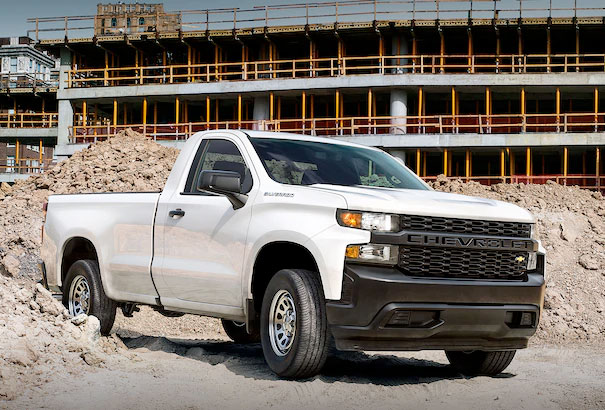 Chevrolet trucks and vans are extremely popular as work vehicles across all kinds of industries. However, you should know that you don't have to keep your van exactly the way it came. Instead, you can and should make it better and more amenable to your work, which is easy to do with Chevrolet vehicle upfits from Van Products.
Back-Up Alarms
Backing up in a large Chevy van can be a challenge. There are bound to be a few blind spots, which can make it difficult to tell if there are objects or people in your path. And, while you should still exercise extreme care and caution when backing up, our back-up alarms can be extremely helpful, especially when paired with our back-up cameras. 
One of our more popular upfits for Chevrolet vehicles, these alarms are exactly what they sound like. They make a loud, can't-miss noise whenever a driver backs up or drives in reverse. This alerts everyone to clear out of the way or move items to avoid injury and damages.
Ladder Racks
When it comes to commercial upfits, Chevrolet vans (and their owners) can really benefit from our ladder racks.
If ladders are essential to some or all of your jobs, then you already know how difficult it can be to load and unload them.
Thankfully, with our ladder racks, you don't have to haul your ladder out of the back of your van, potentially injuring yourself or damaging the ladder in the process.
Instead, you can just release the ladder from the rack and get on with your job, which makes you and your team a lot more efficient and productive.
Storage Bins
Many of our commercial vehicle upgrades are focused on helping make your work van more organized, and that includes our great selection of storage bins.
These aren't just the basic plastic storage bins you'll find anywhere. Instead, they can be custom made to fit your Chevy and your storage needs. Plus, we offer only the strongest, most rugged bins, built to withstand even the toughest and most frequent use.
Contact Us Today
Would you like to learn more about these and the many other Chevrolet upfits we offer? If so, we invite you to contact us. We'll do everything we can to make your van perfect for you and your needs!
Van Products - Commercial Upfits